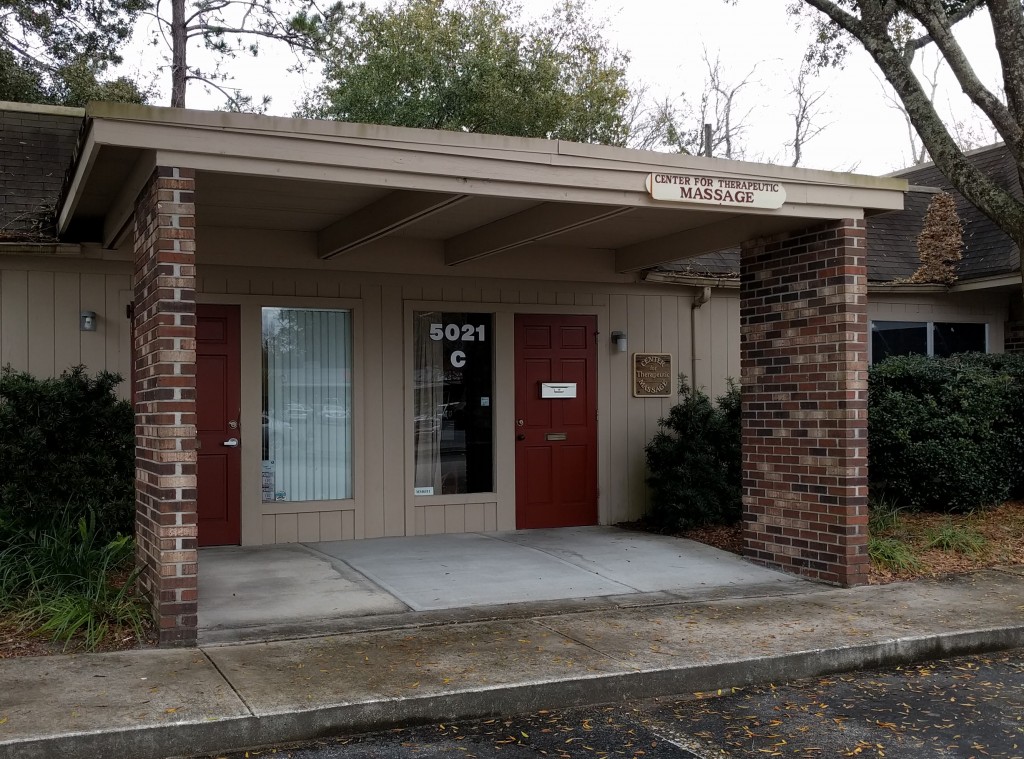 Since 1985, A Center for Therapeutic Massage has been serving the Gainesville Community with experienced, licensed therapists.
For over twenty years, it has been our policy to offer our clients the best therapeutic massage available in Gainesville; all our therapists are screened to assure that the level of their work meets our high standards. Each of our therapists has advanced training and offers unique specialties. We are dedicated to assisting clients in developing awareness of their bodies and to educate them in a variety of approaches that address both the whole body as well as specific areas of discomfort. We tailor our therapeutic techniques to each individual, offering a spectrum of care from gentle relaxation massage to deep tissue work. Our therapists often integrate several different modalities in a treatment.
A Center for Therapeutic Massage is conveniently
located in northwest Gainesville on 34th Blvd at Ridgeway Village just south of the YMCA
. The facility has five large, comfortable treatment rooms accented with relaxing colors, soft lighting and music. A full bathroom and shower are available for clients.