**A Center for Therapeutic Massage is temporarily closed. We are complying with the
directive from the Florida Department of Health and Board of Massage in light of the
COVID-19 pandemic. We value the health and wellness of our clients and therapists.
We recommend and urge everyone to follow the health and safety guidelines set by
the CDC and to practice social distancing. We want everyone to be safe.
We look forward to working with you as soon as this crisis is past. We appreciate
your business and support of all our independent therapists.
Be well and stay safe!!!!
We offer many different approaches to bodywork here at A Center for Therapeutic Massage, including:
This slow, deep approach addresses the body's connective tissue.
This focuses on the interaction between the nervous system and the muscles.
Treatment of soft-tissue injuries, which can be the results of sport activity or from work or daily activities.
We work together to find ways to treat your area of discomfort in a pain-free manner.
A safe, non-invasive, complementary, holistic manual therapy that encourages the body to heal naturally.
Light, rhythmic, specific skin-stretching techniques for a gentle, non-invasive manual therapy.
---
Providing experienced, client-centered massage in Gainesville FL since 1985.
Did you know that massage can provide many health benefits, such as:
Reduction of headaches
Easing symptoms of depression
Help in the reduction of neck and low back pain
Call 352-377-3322 today to learn more about how our caring massage therapists can help you feel better, physically and mentally!
Our facility has five large, comfortable treatment rooms accented with relaxing colors, soft lighting and music. A full bathroom and shower are available for clients.
• Most Insurance Accepted     • Most Major Credit Cards Accepted
• Day, Evening and Weekend Appointments    • Gift Certificates Available
---
Our Therapists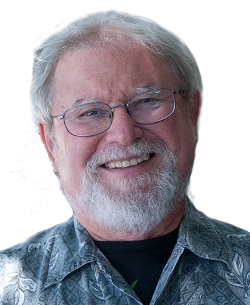 Frank Merillat
Frank's 30 years of experience as an educator and human service worker added to his bodywork training enhances his ability to involve his clients in their own health care.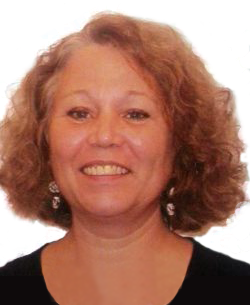 Flo Capone
Flo's practice is client-specific and results-oriented. Her passion is to help her clients experience more enjoyment in their lives by attaining pain relief, relaxation, and functional flexibility.
---
Location & Directions
Address: 5021-C NW 34th Blvd. Gainesville, FL 32605
A Center for Therapeutic Massage is conveniently located in northwest Gainesville on 34th Blvd at Ridgeway Village just south of the YMCA.
Traveling north on NW 34th Street, we are located ¾ mile north of 39th Ave. in the Ridgeway Village Shopping Center, which is on the right, 1 block before the YMCA. Look for the red sign with arrow pointing toward our office.
GPS ALERT! In order to comply with emergency rescue regulations, a few years ago our address changed slightly from 34th STREET to 34th BLVD. Not all systems reflect that change, so take a look at the map below. We are near the Family Dollar and El Indio.