**We Are Reopening Our Practice**
We are happy to announce that with the direction of the state and local governments we are now able to offer massage to our clients. Do note that not all our therapists are choosing to see clients at this time. Please contact your therapist directly or contact the office to see if they are available. If you are a new client, contact the office to check on the availability of a therapist for you. Please read the rest of this announcement that outlines our protocols for practice in this time of COVID-19.
A Center for Therapeutic Massage Therapists' Response to Covid-19
As we reopen our massage practice, here is the information we want our clients to know about how we will operate to minimize and mitigate the risk to both our health and safety as we offer massage therapy in this time of COVID-19. This is an outline of our group agreements on how we will practice.
Awareness of Risk
With all the measures recommended by the state and federal governments, the CDC and our massage professional associations to prevent the spread of the COVID-19 virus, your therapist may make the decision to see clients.
Please note that each therapist is an independent practitioner and not an employee of A Center For Therapeutic Massage.
If you choose to work with your independent therapist, do note that they will be using the safety precautions as recommended by government agencies, both before and after each visit, however the nature of receiving massage means that you are not practicing social distancing, are making close physical contact, are spending an extended amount of time in close contact and are using a facility shared by other clients and therapists.
By agreeing to see my massage therapist, I acknowledge and accept responsibility for my actions. I do not hold my independent therapist or A Center For Therapeutic Massage liable for the results of this choice.
Our Procedures To Insure Our Clients and Therapists Safety and Health
– All clients and therapists will wear a facemask while in the building
– We will stagger our appointments and meet you outside to insure social distancing can be maintained as clients come and depart their appointments
– Clients will call their therapist when they arrive and be met outside the entrance
– All clients will complete an intake focused on the COVID-19 symptoms and awareness of contact with the virus before entering the building:
Have you had a fever in the last 24 hours of 100°F or above?
Do you now, or have you recently had, any respiratory or flu symptoms, sore throat, shortness of breath, loss of taste or smell?
Have you been in contact with anyone in the last 14 days who has been diagnosed with COVID-19 or has coronavirus-type symptoms?
Have you traveled to an area with COVID-19 infection recently?
If a client is determined to be a risk, they will be allowed to reschedule without penalty.
– All clients will be given an information sheet to read and discuss outlining our practice procedures
– All clients will be asked to sign and acknowledge the risk inherent in choosing to receive massage (Risk Awareness COVID-19 waiver)
– Clients will be escorted to their treatment room for further intake, discussion, massage treatment, payment and rebooking
We will follow recommended procedures to promote hygiene and safety including:
– Proper hand washing will be done by therapists both before and after sessions
– Your therapist will have gloves available if you want them used
– CDC approved cleaning and disinfecting supplies shall be kept in each room
– Disinfection of the table and face cradle, all surfaces contacted by the client and the therapist, door knobs, lubricant holders, chairs, light switch, etc. after each session
– We have removed all extra table padding and coverings to allow easier disinfecting
– Fresh linens will be in covered storage before use; used linens will be kept in covered containers after use and removed from the room each day
– Bathrooms will be disinfected after each use by client or therapist
– Payment and future session booking will be completed in the therapy room and the client will be escorted out the front door
– If a client would like water before or after a session, the therapist will serve the client either with an individual bottle of water or by drawing a cup of water from our dispenser in the lobby
– All trash or waste will be disposed of in covered containers and emptied daily
– All common areas will be cleaned and sanitized if used by the client or therapist
– Your therapist will change clothing or covering clothing after each client
Your understanding is appreciated. Our intention is to keep us all safe and healthy in this time of uncertainty as we practice the art of massage.
We offer many different approaches to bodywork here at A Center for Therapeutic Massage, including:
This slow, deep approach addresses the body's connective tissue.
This focuses on the interaction between the nervous system and the muscles.
Treatment of soft-tissue injuries, which can be the results of sport activity or from work or daily activities.
We work together to find ways to treat your area of discomfort in a pain-free manner.
A safe, non-invasive, complementary, holistic manual therapy that encourages the body to heal naturally.
Light, rhythmic, specific skin-stretching techniques for a gentle, non-invasive manual therapy.
---
Providing experienced, client-centered massage in Gainesville FL since 1985.
Did you know that massage can provide many health benefits, such as:
Reduction of headaches
Easing symptoms of depression
Help in the reduction of neck and low back pain
Call 352-377-3322 today to learn more about how our caring massage therapists can help you feel better, physically and mentally!
Our facility has five large, comfortable treatment rooms accented with relaxing colors, soft lighting and music. A full bathroom and shower are available for clients.
• Most Insurance Accepted • Most Major Credit Cards Accepted
• Day, Evening and Weekend Appointments • Gift Certificates Available
---
Our Therapists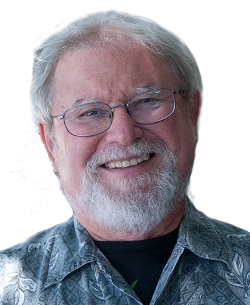 Frank Merillat
Frank's 30 years of experience as an educator and human service worker added to his bodywork training enhances his ability to involve his clients in their own health care.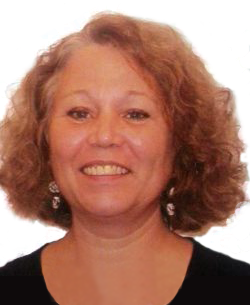 Flo Capone
Flo's practice is client-specific and results-oriented. Her passion is to help her clients experience more enjoyment in their lives by attaining pain relief, relaxation, and functional flexibility.
---
Location & Directions
Address: 5021-C NW 34th Blvd. Gainesville, FL 32605
A Center for Therapeutic Massage is conveniently located in northwest Gainesville on 34th Blvd at Ridgeway Village just south of the YMCA.
Traveling north on NW 34th Street, we are located ¾ mile north of 39th Ave. in the Ridgeway Village Shopping Center, which is on the right, 1 block before the YMCA. Look for the red sign with arrow pointing toward our office.
GPS ALERT! In order to comply with emergency rescue regulations, a few years ago our address changed slightly from 34th STREET to 34th BLVD. Not all systems reflect that change, so take a look at the map below. We are near the Family Dollar and El Indio.