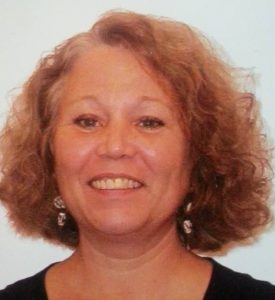 LMT–Licensed Massage Therapist (MA42118)
Graduate–Florida School of Massage -2004
RN – Registered Nurse
BSN – Bachelor of Science in Nursing–St Petersburg College
Memberships:
Associated Bodywork & Massage Professionals
Flo Capone graduated from the Florida School of Massage and completed advanced training to become a Certified Reflexologist in 2004. She is a Certified Lymphedema Therapist (CLT) and offers Manual Lymphatic Drainage (MLD) for clients with lymphedema, pre- and post-surgery, and post-injury. In addition to Reflexology and MLD, some of her further studies include: advanced training in Oncology massage, neck, shoulder, and back injury evaluation, treatment, and rehab, Myofascial Release, Deep Tissue Therapy, treatment of scar tissue, Active Isolated Stretching (AIS), Thai Foot Massage, Pregnancy massage, facial massage, and Massage Cupping.
Flo's practice is client-specific and results-oriented. Her passion is to help her clients experience more enjoyment in their lives by attaining pain relief, relaxation, and functional flexibility. She integrates movement and stretching with different massage techniques, and encourages open communication during the massage session in order to achieve the most comfort and best results for each individual.
She has successfully treated clients with whiplash and other injuries, headaches, back, neck, and shoulder problems, carpal-tunnel and thoracic outlet syndrome, plantar fasciitis, insomnia, and fibromyalgia,
Her extensive background in nursing, from chronic care and rehab to intensive care, public health, health education, special needs, and humanitarian aid, makes her very comfortable working with clients who have challenging health issues. She keeps current with recent research and continuing education.
Flo has indulged her love of travel, languages, and other cultures, through her work in Peace Corps, International Medical Corps, and Doctors Without Borders. She is an avid gardener and loves to swim, bike, walk, and hike. She especially loves spending time with her little nieces and nephews, encouraging them to learn and explore the world.
Contact Flo at 727-470-0067 to schedule an appointment, a free 15-minute consultation, or if you have any questions. She is available by appointment only.
Flo speaks Spanish, and some Portuguese and Guarani.